Mysterious, right?
I've been working on my short film these past few weeks. It's now in post-production with the screening date coming up fast — May 11th at Arts Court. Thanks to SAW Video, and their staff, for helping me bring this all together.
Here's a few more shots to intrigue you.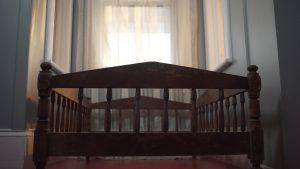 Cinematography by Caelan Benn.
On screen presence is Victoria Luloff.
On set continuity by Emily Ramsay.
Location provided by Valerie Mulligan. Beds provided by me, and Jennifer Sicard.
Additional help along the way by Nate Estabrooks, and Amanda Earl.
Mentorship assistance by Laura Taler.
Equipment, training and guidance by SAW Video staff.